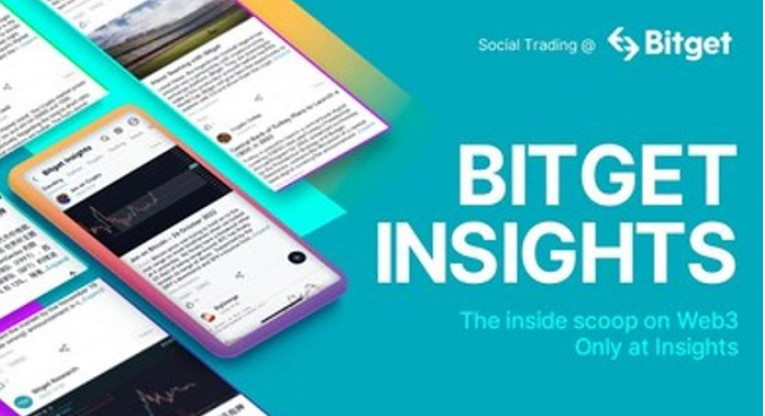 If you're looking to
get into crypto trading
but don't know where to start, Bitget is one of the best crypto platforms you can use. It is among the fastest growing platforms that allow easy-to-follow exchanges and the right information to give you a good idea of which crypto you have to invest in.
With that said, Bitget has its pros and cons. Here's everything you need to know about Bitget, from how to use it and if it's worth your time.
How Cryptocurrency Investments Help
Cryptocurrency has been one of the hottest topics in the modern age of the internet. During its conception, cryptocurrencies were seen by some as the future of money, as they could help prevent fraudulent currencies and make the entire process easier.
Having a fast, safe, and easy-to-use currency sounds excellent, and it's understandable why some investors are curious about crypto and others are already trading in it. Crypto offers high volatility but also fantastic rewards.
Whether you're looking to generate additional income streams or
improve your credit score
, crypto's financial incentives are nothing to scoff at. However, before you invest in cryptocurrency, you must understand its ups and downs. If you're willing to take the risk and invest, the Bitget platform could be an excellent resource.
What Is Bitget?
Bitget is a platform investors can use to make trades or purchases in various cryptocurrencies or altcoins. Established in 2018, the platform notes that it has more than two million registered users worldwide, even reaching the top 3 on n the daily average futures trading volume.
Bitget also offers advanced trading options, making it most useful for small market currencies and traders looking to make copy trades. Like many other platforms, Bitget offers fast and secure transactions that allow access to users worldwide, including in the United States.
The payment process for Bitget is straightforward to use. Users can simply create an account and deposit a cryptocurrency. They can then choose how much they want to invest and which digital assets they want to purchase. Bitget's interface allows its users to sell or exchange digital assets, and users can also request withdrawals of funds.
How To Use Bitget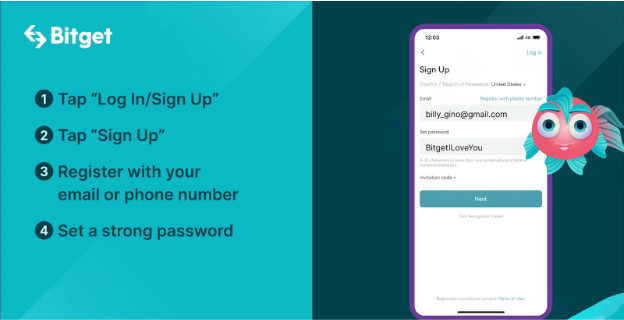 Starting your trade journey on Bitget is as simple as any other cryptocurrency trading system. It's a straightforward platform, and the interface is very user-friendly.

Start by signing up for a new Bitget account, which you can accomplish by using an email or a registered mobile number. You can go to their website and use the system as is on your browser or download the app from the iOS or Android app store. Both PC and Mac also have desktop versions you can use.

Access the signup page and provide identity information, together with all the KYC (Know Your Customer) requirements for Bitget and link your bank account to the platform. This information includes your full name, nationality, bank account, and government-issued identification.

Once you're done and complete all security verification, you can start buying crypto using fiat currencies. Log into your account and pick the "Buy Crypto" option, then add the value of the fiat currency you want to trade, which should show you its equivalent in your choice of coin.

From here, you can pick your third-party payment service provider and follow the instructions.

How To Setup Your Bitget Wallet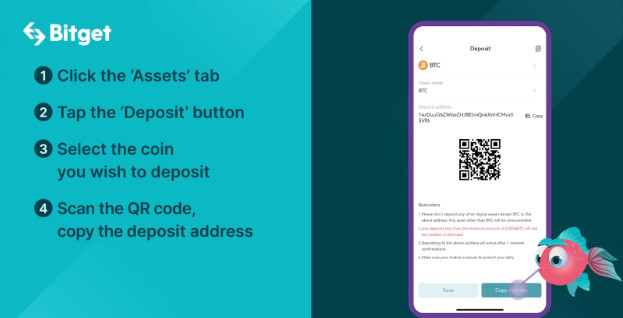 The Bitget wallet is a feature you can use to store your coins and digital assets. A Bitget wallet allows you to buy and sell digital assets on Bitget, send and receive assets, and transfer assets to other users. It is essential when setting up trades or looking to transfer your crypto from other wallets into Bitget.

After registration, you would want to head to the Assets page and select the type of Asset and Chain that you wish to deposit. The system will then show you your Bitget wallet address, which you can straight up copy into your device.

You can enter your Bitget wallet address into the platform from which you're withdrawing your cryptos. Follow the listed instructions on the platform and complete any withdrawal requirements, which include security and verification. Once you've received a crypto deposit, you can start shopping for your first crypto using the platform.

Buying Your First Crypto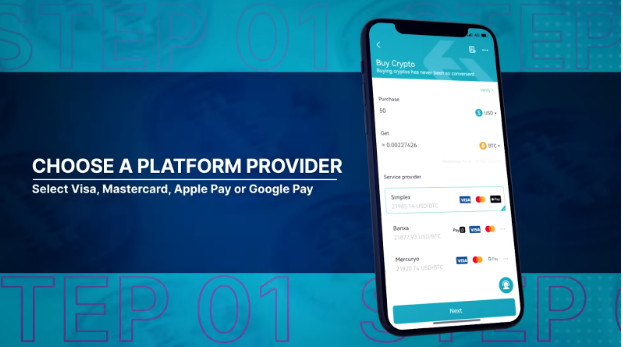 Bitget accepts fiat currency transactions, which means you can use the platform to buy or sell crypto using your local currency.

Users in the United States can deposit or withdraw funds using USD, and the platform also allows USD transactions. Each transaction requires a network fee, and the fee amount depends on the transaction amount.

Bitget will process the transaction and credit your account for fiat currency deposits. Bitget may charge a transaction fee for any deposit and often doles out its own currency, BGX, as a reward for purchasing crypto.

To buy crypto, go into the "Buy Crypto" option in Bitget, which should show you three easy steps on how to do it. First, pick the crypto you want to buy, which can be Bitcoin, Ethereum, or any other altcoins. Next, pick the amount you want to buy, which you can do by entering the amount of fiat currency you want to spend.

Once you set the amount you want, you would need to pick the service provider that will process the purchase. It's best to choose the service provider that supports your preferred payment mode through a credit card or some payment systems like Apple Pay or Google Pay.

The page will provide the order details and the estimated arrival time of the crypto you pick. During this period, the value of the crypto you want may go up or down, so be wary. Press next and follow the process right after, which should involve taking you to your preferred payment processor.


The Bottom Line

Bitget is a good option if you're interested in investing in crypto, but it's still a relatively new platform. The interface is very user-friendly, and the buying options are simple and easy, even for beginners.

If you're new to crypto trading and looking to buy your first coins, using Bitget is a great way to start.